Living in urban areas can certainly add pace to our lifes and we - at Eevi Gardens - love it.
To keep up, we should not miss out on eating the vitamins and minerals we need to evolve.
In cities, you may also be prone to, e.g. consuming up to 10 times less fiber than your ancestors from the countryside.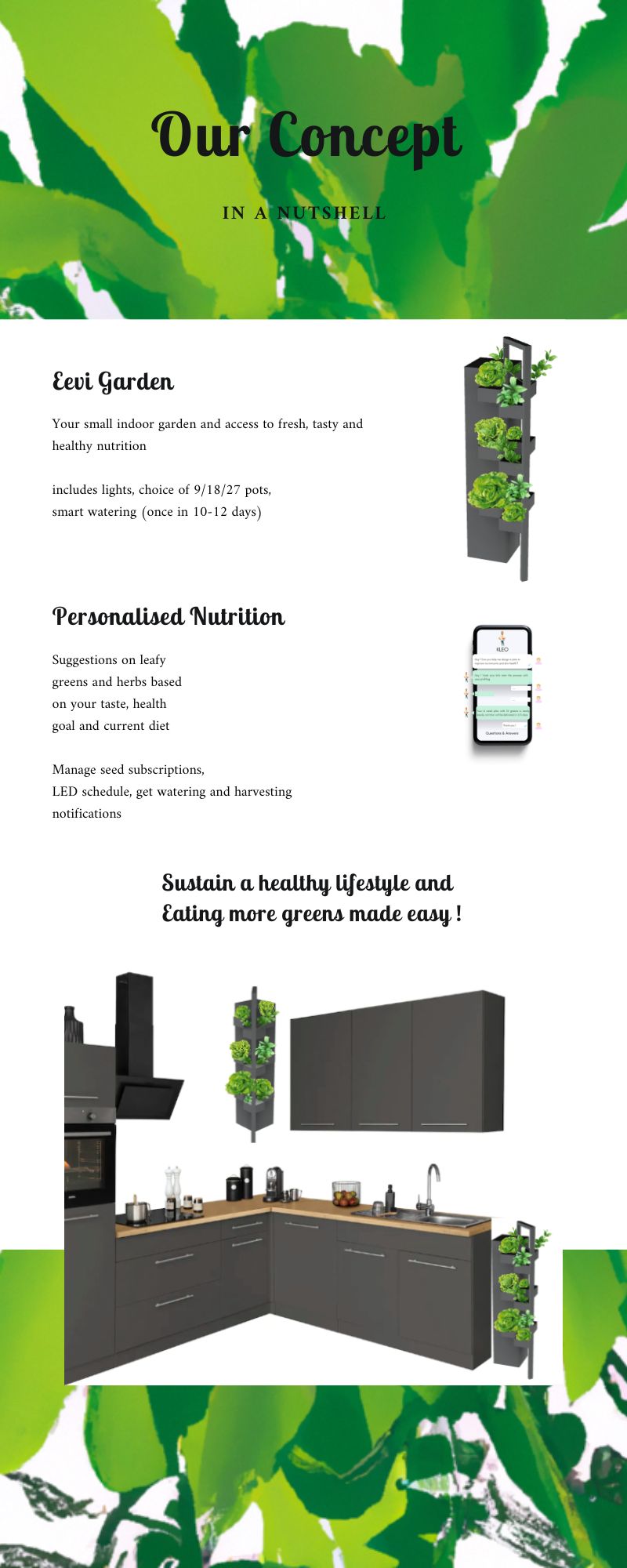 The evolution of modern diets and a complex food supply chain potentially exposes us to chronic diseases, reduced immunity, and low energy levels.
At Eevi Gardens, we are dedicated to finding intuitive solutions to this problem.
Innovative smart indoor gardens providing you with increased access to nutritious greens, while our in-app assistant gives you highly personalized recommendations, making it simple and convenient to add them to your* daily diet.
*(can include delivery food and other munchies).
Reach your health goals more naturally
With more than 1000s of available plant species we can consume, barely 50 of them are commercially available. Eevi is bridging this gap for you and we provide recommendations based on your taste and lifestyle so you achieve your health goals more naturally.
Know More ->